At Dentally, security is at the heart of our software design - and our latest product innovation reflects that ethos.
We have now added a new feature to the two factor authentication option within the software, whereby you can download an app to your phone which will give you a unique one off code to access Dentally.
Previously two factor authentication was achieved through the receipt of an SMS, but this new extra feature heightens security and means you don't have to wait to receive an SMS on your mobile phone. You simply download an authenticator app such as Authy or Google Authenticator, open it for Dentally and it will give you a numerical code that you have to enter into Dentally in order to complete your login.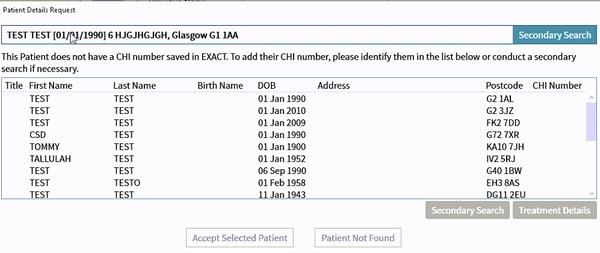 During these unprecedented times we appreciate security of your sensitive patient data will be on your minds while your team are now having to work remotely away from your dental practice, taking care of admin and dealing with telephone triage appointments - so this added level of security, is just part of how we are working to support our customers.
In addition to the two factor authentication option, don't forget you can also add further restrictions. Staff members accessing Dentally away from the practice and from their home, can be restricted to a specific location using their IP address and certain hours set for their working day. This means your team can only ever login from the practice or their home address.
You can also see who is using Dentally; when they logged in, when they last accessed something, the browser and operating system they are using and the IP address that they're signed in from. In addition we actively monitor failed login attempts and you can set your permission levels for different members of the team, so they only see the elements of the software that are relevant to their role.
Don't forget we have some useful tips and a guide of just some of things you may wish your team to be working on at the moment, read it here.
We appreciate these are difficult times as we all prevent the spread of Covid-19, but the Dentally team are here to advise you on the software as they always are - so you can focus your time on your patients & your practice. Please do email us hello@dentally.co if you have any questions about security while your team is working remotely.